Wind Catcher, Global Game Jam 2020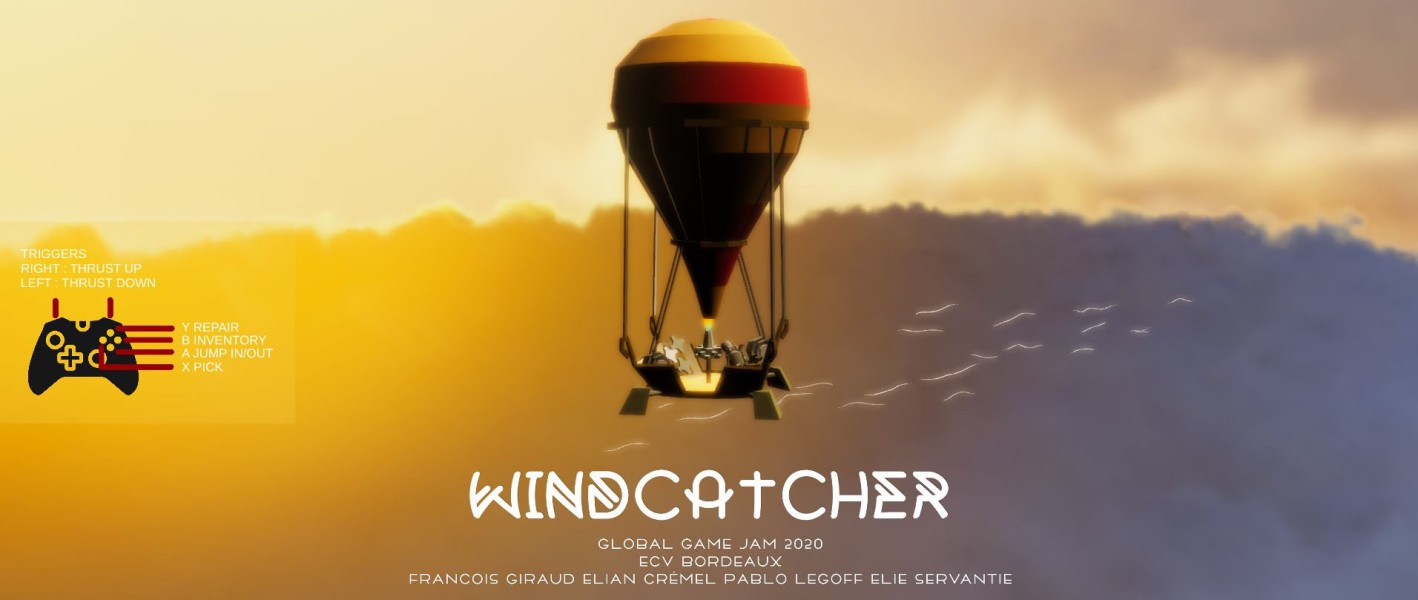 I joined the global game jam again this year, at Epitech in Bordeaux. The theme this year was Repair. So I joined a team, we were 4, François Giraud, Elian Crémel, Pablo Legoff and me, and we decided to create a game where a Robot would repair and use a Balloon.
The game has two game-play, one on foot, where you gather material to repair your balloon, and the other where you fly with your balloon as long as it isn't damaged. You can test the last version on Itch.io.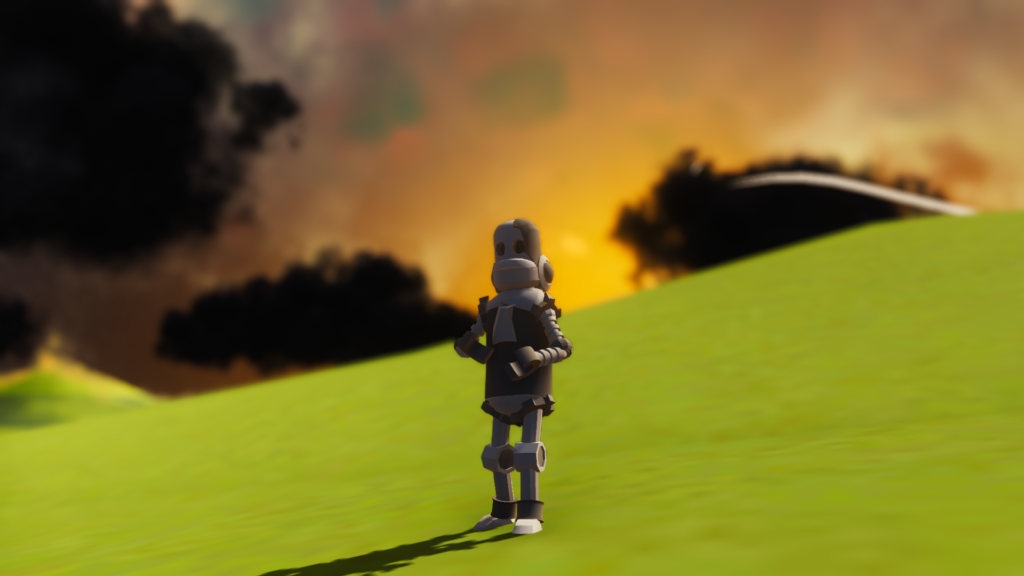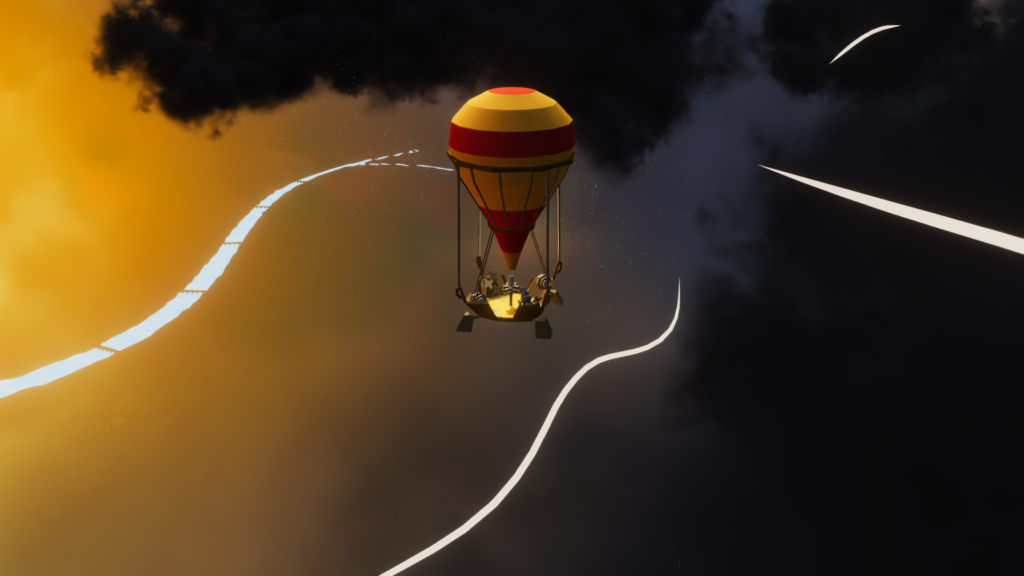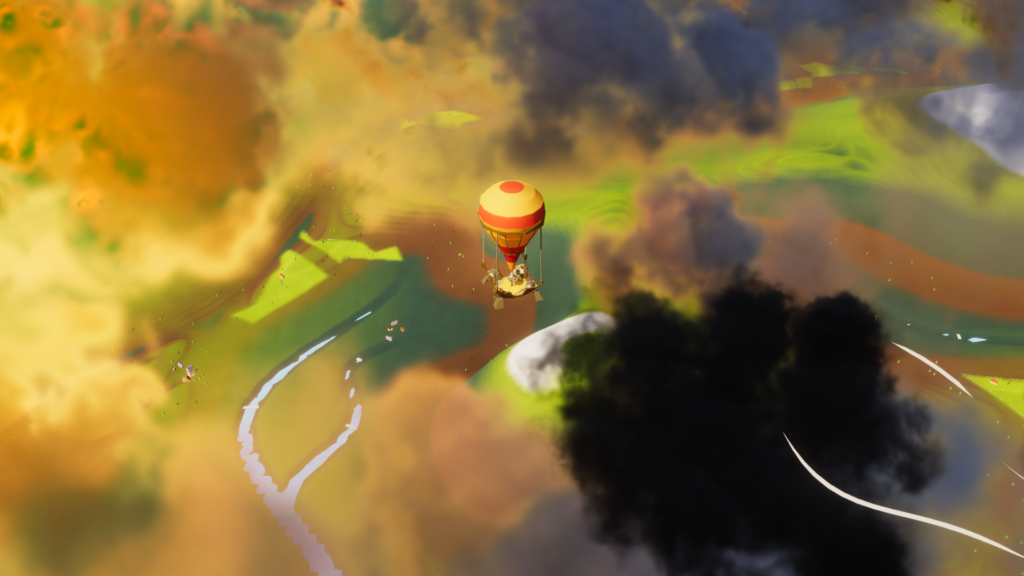 It is still being worked on as we have a few more ideas to put in. We have a Trello to use as a Roadmap.
We used Unity 2019.3, Maya, Photoshop and Houdini to make the different assets in-game.
To create this map, Francois used Houdini, helping with not only the topography but also the placement of assets like trees or houses and also the texture. Using a shader, I made, that sorts the ground colors/textures with a mask created in Houdini.
I created several shaders with Amplify Shader :
Base Shader for every prop using a texture of 5 by 5 px and noise on top.
The Water Shader
The Terrain Shader used to blend multiple textures using a Mask.
Here is a gif showing the thunder cloud with rain.
Credits :
Francois Giraud (AKA Stereographik) : Website
Elian Crémel
Pablo Legoff
Elie Servantie (AKA Leie Sistal) : ArtStation